Customer Direct Order Program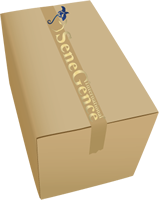 The Customer Direct Order or CDO Program is an optional e-commerce support program that is offered to all SeneGence® Distributors. This e-commerce program allows Customers to order products online 24/7 from the Distributor although the SeneGence Distributor does not fulfill CDO orders directly as they do with SeneSite orders (SeneSites are individual customized e-commerce sites available to Distributors at an additional cost). With the CDO Program, products ordered by the customer are shipped directly from SeneGence, while at the same time the company provides the retail profit payment to the selling Distributor and the commissions and bonuses on the sale of the products to the upline Distributor.
The SeneGence Distributor who wishes to take advantage of this program must 'opt-in' if they desire to market themselves online or purchase products ordered at a Glamour Demo using the new SeneGence Customer's credit card for on-the-spot purchases. The selling Distributor will receive retail profit from each CDO order based on the discount level reached at the time of the order-determined by the cumulative monthly PV (Point Value) to date. Additionally, The CDO order will qualify as PV for the commissions and bonuses, except that it will not apply toward the selling Distributor's personal purchase requirement to qualify.
All Distributors will have the option to participate in CDO and there is no fee to sign up. Distributors who opt to participate in the CDO program will have the continuing ability to turn their participation on or off, at their convenience, for both the SeneGence.com gateway and their SeneSite gateway (as applicable). The retail profit earned by the selling Distributor shall be distributed twice each month. Any commissions or bonuses earned shall be distributed in the normal course.
Become A Distributor Today!
Join us as an Independent Distributor and enjoy fantastic products that really work, and a career that really works to meet your unique needs and goals.